Did you just receive a mail to take your Map Quality Analyst exam? Are you new and nervous? Are you thinking about your first step? If your answer to these questions is "Yes", then you are at the right place to help you get started.
The job of a map quality analyst is one of the no-phone work-from-home opportunities that everyone's looking out for. This article will provide you the words of wisdom you need to perform well in the exam without losing this onetime opportunity.
WHY IS THE MAP ANALYST EXAM IMPORTANT?
The map quality analyst exam has its own pressure, but it is your one-stop solution to get this job. The exam is conducted by different companies, Appen and Telus, depending on where you apply.
These companies have an enormous market in crowdsourcing and are global leaders of localization and artificial intelligence. Their clients are giants, like Google and Facebook. Therefore, they cannot afford to compromise the quality of work. For this, they only choose the best map quality analysts around the world and select only those who pass their qualification tests. Their qualification exam is a tough nut to crack. The fact that you can only take the exam once is what makes it so important for you to pass it in the first go. Plus, this entire studying duration is unpaid, so you must pass the exam or all the efforts you put in that one week will be futile. The only thing you'll be getting is a "Sorry" message from Telus and you will not be able to re-apply anytime soon.
WHAT IS THE MAP QUALITY ANALYST EXAM?
As already mentioned, the map quality analyst exam is the exam conducted by companies to hire qualified individuals for the job position of a map quality analyst.
Once you apply for this job position, your documents are screened, and then you receive a mail from the respective company. This may take weeks to a month depending on the vacancies. Your application will include some basic information about your residency
They will send you the study material, and the instructions required to take this exam. The study material includes the General Guidelines of 200+ pages. You will have 7 days to read these guidelines and take your exam. No matter whom you ask, or what you read, everyone is going to tell you to READ THE GUIDELINES. And it is the inevitable truth that there is nothing that can help you more than that 200+ page document. This is an open book exam, so you always have to refer back to your golden book.
The map quality analyst exam consists of two sections that are fabricated in a way to test your theoretical as well as practical knowledge. You must pass the first part in order to have access to the second one. The results of the first part are immediate, so you can move ahead swiftly.
THE FIRST PART
This part checks your learning and understanding capabilities as it is a theory-based exam. The only way to go about it is to read your guidelines. Do not just read it superficially and underestimate the importance of certain terms. Every minute detail in these guidelines serves as the basis for a question. You should read the guidelines at least twice before attending the exam. Get it printed if you prefer reading from a hard copy. Highlight your guidelines, bookmark important points, and remember the key terms. Do all that you need to do, to grasp every ounce of knowledge spread through these guidelines.
This section of the exam consists of 20 questions with multiple choices that they will ask you to answer through a web-based evaluation tool provided by the company. You can answer most of these questions solely based on the examples and explanations in the guidelines. Even though this is considered as the easiest part by most map analysts, it is important to mention that it may contain some tricky questions. You need to take your time and rethink every doubtful answer. Look for similar examples in the guidelines. Do not just frame every answer based on these examples. Trust your judgment and then choose an option. These questions are made to check your understanding of the entire guidelines and not just mere examples.
They will base most questions in this section on relevance accuracy, query intent, query type, navigational rating, name accuracy, etc. Therefore, be well versed with these terms and make brief notes of it, for quick reference.
An open-book exam can only be qualified if you are savvy enough and you have the knack of deriving information accurately. You may not remember everything in the guidelines, except if you have some kind of photographic memory. The "Find tool" should be your go-to option to look for any keyword in the pdf of guidelines. This will not only help you in saving time but also provide you with the exact information that you're looking for.
Make sure you double-check each answer as you can only qualify for the next section only if you pass in this one. We recommend you complete this exam in one day, preferably within 2-3 hours. This will leave you with ample time for preparation of the second part as it is tougher and difficult to crack.You should manage your time efficiently in this exam and, at the same time, should not leave yourself exhausted with the strenuous preparation. You stop the exam, take a break, and get down to it after you have revitalized your energy. This way, you can manage to relieve some stress.
The results of this section are intimated to you immediately, and then you can access the next part.
SECOND PART
Now that you have passed the first test, you have ample time to read and re-read your guidelines. The second part is a game-changer. No matter how easy you found the first part, this part can make you think hard for each task.
This section will comprise 20 practical tasks. The entire focus is on your analytical and research skills in this section. You have to be on your toes for this part. We recommend you to spare two or three days for this part, as it requires you to go the extra mile.
Take your time to answer each question. Stop the session and take a break to relax for a bit. You can always get back to work after a brief time.
Keep your guidelines open throughout the test and refer to it whenever required.
Your approach to each question should be to first understand the user intent and then categorize the query type. They will give you each type of results to check your understanding- transit, address, chain/organization, point of interest (POI), etc. Check if the result meets the condition for navigational rating.
Think deeply about the user intent and rate the result for its relevance as per the query. Consider the user intent, location, prominence.
Consider each category based on name accuracy, address accuracy, and pin accuracy, keeping in mind that each of these is independent queries. Apply the conditions mentioned in the guidelines.
Finally, you need to place a comment, which necessarily should be in English. Comments should be short and descriptive just to show your understanding of the ratings.
If you're unsure about anything, do your research. Look for authentic data through official websites etc. Add their links in the comments to back up your rating.
On encountering a baffling question, look for relevant examples in your guidelines, match them, trust your judgment, and choose the right answer.
Double-check each answer, check for all the small details. Pay attention to the query and result, the query type- chain/organization, a single address, transit query, etc. Make sure you don't miss out on any detail.
Check your previous answers to sample questions and take notes of the mistakes you've done, make sure that you are not repeating them.
HOW TO PASS THE MAP QUALITY ANALYST EXAM? / FINAL TIPS TO PASS THE MAP QUALITY ANALYST EXAM
The map quality analyst exam is one such exam that all the potential analysts are neurotic about. It is indeed a tough exam and requires grueling preparation to qualify. It is one exam that tests not just your analytical skills and research skills, but also your time management and efficiency. With only 7 days for preparation and exams, it becomes very panicky for candidates to pass this exam. Therefore, we would proactively offer you some help through these well thought out tips and guidance-
READ THE GUIDELINES- Yes, this article has been rehashing the same point so many times. But it is only to make you realize the importance of it. The guidelines are your holy grail. No matter how well you read it the first time, there will be something that you might come across as new, in your second or subsequent reading. Because of so many minute details and hidden information, it becomes almost necessary to jot down a few considerable points for reference while taking the exam. Make sure you click on every link of every example. Look at each example as a task, and don't just read it for the sake of cramming, read it to understand. (It's difficult to cram 200+ pages. Even if you can, it is not going to help you in the second part until you understand everything well enough to imply your knowledge on practical tasks.)
Don't just read your guidelines and let go of them. Refer them at every point during your exam and even while performing the actual tasks after being selected. You will find that they will base many questions in the exam on similar examples that you can find in your study material.
KNOWLEDGE OF IMPORTANT TERMS- Some terms like relevance accuracy, quality, navigational results, query intent, query result, name accuracy, address accuracy, pin accuracy, etc. will never leave your side throughout the exam. Therefore, unquestionably, you must learn each of these terms, know about their usage and meanings. You can make quick notes for these, or simply memorize them as they will be useful in the long term in your job as a map quality analyst.
FIND TOOL- 200 pages are a lot to scan through when looking for a specific term. It is best to use the "Find tool" and type in the desired keyword to look for relevant results in the pdf. This will ease your work and save time.
LEAKED ANSWERS- As you research about this exam, you will encounter many websites offering leaked questions and answers for the first part. This includes both paid and free services. Please do not fall for this. Google is efficient in keeping note of all these false methods. Therefore, they regularly keep updating their questions and sets. So, it makes little sense to pay for something that may not be useful for us.
TAKE A BREAK- This is an exhausting exam with continuous studying. You may have a mind-block during the exam. Therefore, it is important to take small breaks in between the exam to boost your energy. You can stop the exam, login, and log out of the portal easily. Taking this exam with a fresh mind will only help in improving your performance.
KEEP CALM AND PASS THE EXAM- With the constant hype of the toughness of this exam, it is only natural to get nervous about it. If you get exam anxiety, it will deteriorate your performance. You may also do some silly mistakes because of so much pressure. Hence, you should take this exam with a calm mindset and not constantly think about how difficult it is. If you have prepared well and made use of all your resources, nothing will be stopping you from getting hired. Be optimistic and clear your exam.
TIME MANAGEMENT- To clear this exam, you don't need a lot of hard work, but loads of smart work. Every candidate is given the same 7 days' time, the same study material, and the exam portal. Only those candidates get selected who effectively manage this time and make the best use of all the available resources. There's no time for procrastination. You must make a schedule and stick to it.
EXAM SUPPORT PORTAL- Telus is known for the amazing support team and portal that it provides to every candidate. They closely monitor every candidate's activity on this portal. The portal offers some great content and helpful webinars. Watching these webinars on this pre-exam support portal will be handy for you.
PRACTICE SAMPLE QUESTIONS- This portal also offers you sample questions to solve. After completing the guidelines, you must practice some sample questions as it will help you know the current status of your preparation and will provide you with a scope of improvement. Make sure you note your mistakes and rectify them.
You should consider the feedback on your sample questions carefully and improve them before attending the actual exam.
COMMENTS- For many tasks, you will be asked to provide a comment for your rating. This where you should mention your sources and reason out your rating. The comments should be precise and descriptive. Do not spend time in writing long and elaborate comments.
FORUMS- There are plenty of forums that provide a platform for people like you to interact and get guidance. You can always reach out to such people in case of doubts and for help.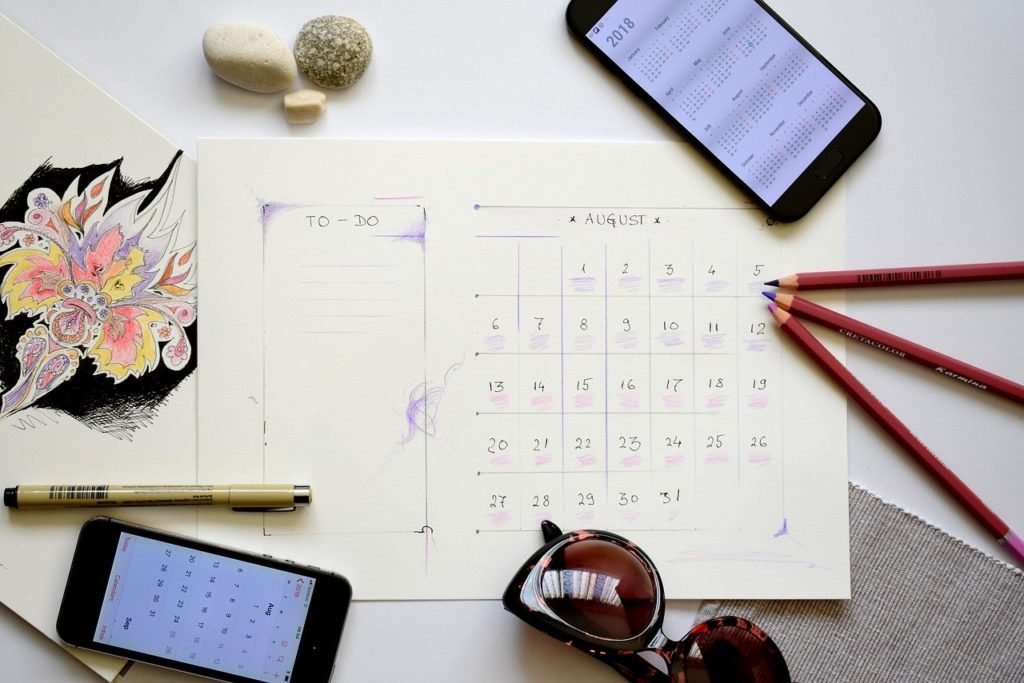 Here's a daily planner that can help you in your preparation.
Day 1 – Study the guidelines as many times as you can. Make notes and pointers, mark important points. Watch the webinars on the pre-exam support portal.
Day 2– Study the guidelines and attempt the sample questions.
Day 3– Revise the guidelines and start with the first part.
Day 4– Study the guidelines take note of the mistakes in the sample questions.
Day 5– Start the second part. Keep referring to short notes.
Day 6– Devote the entire day to the 2nd part. Keep referring to the guidelines and short notes.
Day 7– Devote the entire day to the 2nd part. Keep referring to the guidelines for relatable examples.

We hope that you found the above-mentioned information useful.
All the very best for your exam! IF you are still confused We recommend contacting us via messenger or via our FB page so that we can answer all your questions and help you with you exam personally, Step by Step.
Contact Us at
Our Facebook Page – https://www.facebook.com/TelusExamHelper
Via FB Messanger – www.m.me/TelusExamHelper
Via Instagram – https://www.instagram.com/raterassistance/
Via Telegram – @raterexamassistance
Via Email – Raterexamassistance@gmail.com