Work from home opportunities is such a savior when it comes to financial stability as it provides numerous projects to work on and there are companies hiring remote workers all around the world to complete various tasks that are related to testing, data research, data entry, language, etc. People are easily able to earn and found it a great way to earn money.
These opportunities include two amazing projects which are called Maps analyst project or Maps quality project at Telus and Shasta project in Appen. You must know that the requirements, work, and selection procedure of both Shashta and Maps Analyst Project are the same. The best part about this is you won't be needing any specialized skills for these jobs.
Work
The job consists of completing tasks related to online mapping and routing, and ranking/rating the information in relation to these tasks. You'll need to use various online tools to investigate the accuracy of geographic queries, and do other research to find the accuracy of the name and address components related to the query.
Requirements
The online map quality analyst job and the tasks will be related to the country you live in so, it is expected of you to fluently speak both the local language and English. All comments/feedback on the tasks has to be provided in English. High-speed broadband internet access is also a must, and you should have some knowledge/experience on how to use online-maps and how to do basic internet research. Before you're able to start working, you'll need to pass and complete a 2-stage exam (in 7 days), consisting of both a theoretical part and a practical part.
Payment and Working Hours
This project is not paid by the hour, but on a per-task basis, you'll need to keep track of the number (and type) of tasks you have completed. This information will be used to generate your invoice on billing dates. The payment rate per task varies from the type of task. Where I'm located, the pay for the most frequent task (search-task) is around $1(+).
The project has a maximum amount of 20 work-hours per week that should not be exceeded, unless authorized, as this is a part-time position. As you're working as an independent contractor, you can manage your own working time as you want and work whenever (new map analysts are required to be active every week) you'd like.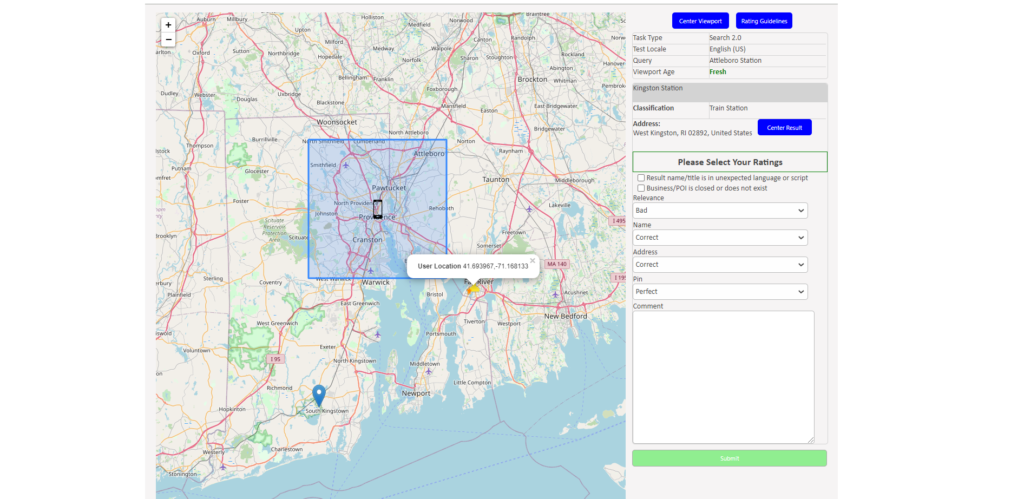 The Maps Analyst Qualification Process
It's important to note that the qualification process can be rather difficult, as the job is kind of technical and you'll need to have a good eye for detail, and not everyone will be cut for this type of work. You'll also not be paid for the time you're spending taking the exam and studying.
You will be given a 200+ pages guideline that you need to read and familiarize yourself with. It is vital that you read and understand this, to be able to understand all the queries that you'll get in the qualification process. You should read this guideline at least twice before you start taking the exam, unless you have a photographic memory, as there's a lot of details that you might miss the first time.
You'll be given 7 days to complete the exam, and you'll get access to sample videos and a sample exam that you should spend some time practicing on before you start on the actual exam. You should also be aware that you can leave anytime you want during the actual exam, and come back to where you left off.
The actual exam consists of two parts:
The theoretical part: consists of around 20 questions, and is rather easy as you'll be able to find the answer to the questions in the guidelines. It's important to not rush things, as some of these questions might seem easier than they actually are. By using the guidelines and double-checking the answers you should be able to continue to the next part.
The practical part: is the most difficult part of the qualification process as this is where you'll need to show your level of attention to details, and the ability to apply the rating concepts. Understanding the queries and understanding what the user is looking to find is the key factor for passing this part. By using the guidelines and looking for examples similar to the queries you've got in the exam, you've got a much better chance of answering them correctly.
When you're finished with the exam, you'll get an email on whether you've passed it or not, immediately after you've submitted the last query. If you've passed it, you should expect a welcome-email, containing all the information needed to access the project and supplier portal within 1-2 days.
Experience and Few Tips (via: reddit)
I have worked on this project for several months and I've been able to make a decent amount of money every month from being an online map quality analyst. What I liked the most about this job was the freedom to work whenever I wanted. As you're getting paid per task and not per hour, you might experience the same thing as I did, that you'll be a bit slow, to begin with, and not complete as many tasks as you'd like, but as you'll get more experienced you should be able to complete more and more tasks, and earn around $15-20 per hour (depending on where you're located).
I have to admit, I did find the exam to be quite difficult, but luckily, I did a bit of research before I signed up for this project, and I noticed that a lot of people who had not passed the exam were saying that they should have prepared themselves better and read the guideline properly. That's why I decided to read the guideline at least twice before taking it, then I spent all the time I had available (7 days), and checked the guidelines, again and again, to make sure that I had understood the query and that I had done it correctly.
This is what worked for me:
Day 1 – Read the guidelines for the first time and watched the content on the Pre-exam portal
Day 2 – Read the guidelines and did the sample exam
Day 3 – Finished reading the guidelines for the second time and did the sample exam
Day 4 – Did the theoretical part
Day 5 – Started with the practical part
Day 6 – Continued with the practical part
Day 7 – Finished the exam
You should also have the guidelines open all the time while you're doing the tasks, and use the search function (in the pdf), to easily find the examples and parts in the guidelines that are relevant to the task.
Here are some of the parts in the guidelines that you should spend some extra time getting to know and understand properly:
Relevance – (user intent / prominence / distance) ​
Navigational result
Name accuracy (address results)
​It is also important that you use official sources to determine if the information is correct or not, whenever it is possible, and you should remember to leave a comment with a short and specific description (and link) in English whenever you rate the relevance to be Good or below, and anything other than Correct / Perfect for data accuracy.
Most people that fail this exam does so because they think they can get away with not studying and reading the guideline properly. A lot of people also only spend a day or two on reading and finishing the exam. You got a lot better chance to pass it if you take your time, and pay good attention to details.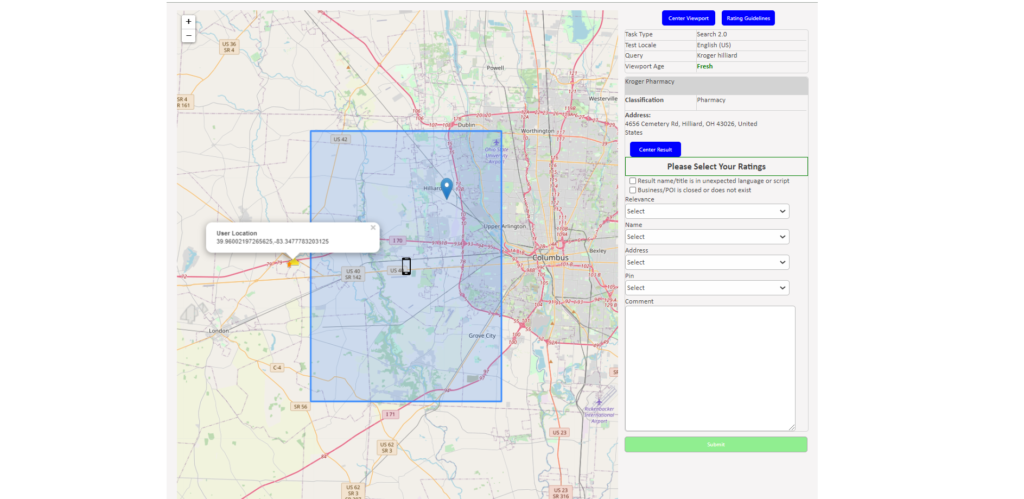 If you want to know why I quit as an online map analyst and how I was able to find other ways of making more $$ per hour online, check out the link below:
FAQS
Can I work for Appen and Telus at the same time?
Can I work for both Appen and Telus at the same time? Technically No. But provided you work in separate projects whose clients are different and these companies don't find out, you can work for both companies at the same time.
Telus did not get bought out by Appen. They are still two separate companies.
Comparison between Appen and Telus
Telus is known for being a much better company to work for (I say this being a rater with Raterlabs). They're known for treating their employees much better and paying them better. The test is the same for Raterlabs so if you're going to try for both, go with LB as a first choice. I believe RL does offer more hours though (15min-26 max). I think the max you can work with LB is 20/wk. Just as a side note, Appen proper and Raterlabs are still considered to be different. There are projects with Appen proper that are much easier to work (more similar to iSS) than the rater/web search position with Raterlabs. You can't work on projects from Appen and also as a rater with Raterlabs at the same time
Can you work on multiple Appen projects?
"You can work on various projects" You work from home. They pay on time. Once you submit your application they offer different positions or projects.
For more information and direct help on the Maps Analyst project and Shasta Project, you can message us on our Facebook Page and we will make sure all your queries are answered.

Contact Us at
Our Facebook Page – https://www.facebook.com/TelusExamHelper
Via FB Messanger – www.m.me/TelusExamHelper
Via Instagram – https://www.instagram.com/raterassistance/
Via Telegram – @raterexamassistance
Via Email – Raterexamassistance@gmail.com